Construction of 200 t/h Boiler in
Mindanao, southern Philippines

This new 200 ton/hr Thermal Energy Systems boiler is a fine example of cooperative international procurement. Sugar Technology International, the main contractor, has purchased from the USA, Brazil, South Africa and Australia to ensure the best possible project for the end user. All of the key equipment is supported in the Philippines to ensure ease of maintenance for the future.
This boiler is equipped with TES pinhole grate, triple drum bagasse feeders and pneumatic spreaders.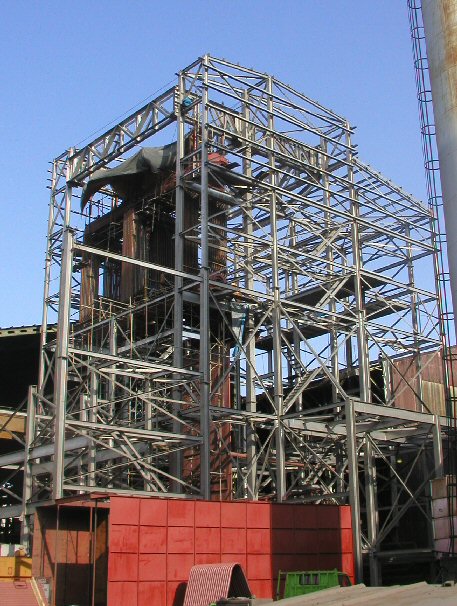 The pictures above were taken in mid August 2004.
---