General

Project management is as important to the success of a project as good engineering. We aim to deliver the project in accordance with a budget and a programme that have been developed to reflect the requirements of the project and are in balance with its technical requirements. That is true whether we are managing our own work on the project - the engineering for instance - or managing the entire project for the Client.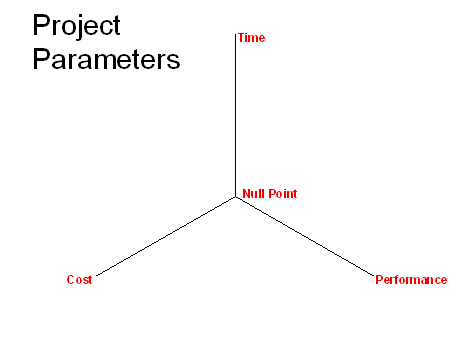 Lifetime cost analysis is probably more important to development of a budget than pure capital cost considerations - unless there are cash flow considerations. Decision making also needs to consider the interactive nature of the project's timing, cost constraints and performance requirements, recognising that each project is unique with respect to all three of these key parameters. [See the short animation to the left.] It may be, for instance, that the completion date is critical, even if more expensive fast track construction techniques are required to achieve it.
We therefore work closely with our Clients in developing the optimum solution for each project.
In the final analysis though, our ability to influence the outcome of a project depends on our early involvement with its management. For instance, perhaps 80% of the capital cost of a well managed project has been determined by the end of conceptual design stage. Project Management must also be dynamic: able to analyse the effects of delays or changes, to predict the consequences for the project and to determine the best action to minimise them. That is because of the 'batch' nature of a project: very different from operational management and needing different management skills. Once the budget and programme have been developed, we therefore apply predictive management tools to ensure the success of the project.